Recently, a media channel showcased Bollywood actor Varun Dhawan shaking hands with a police officer. Some people did not take this Tweet very positively.
The Tweet with Varun's Picture
Box Office India recently posted this picture of Varun Dhawan on Twitter –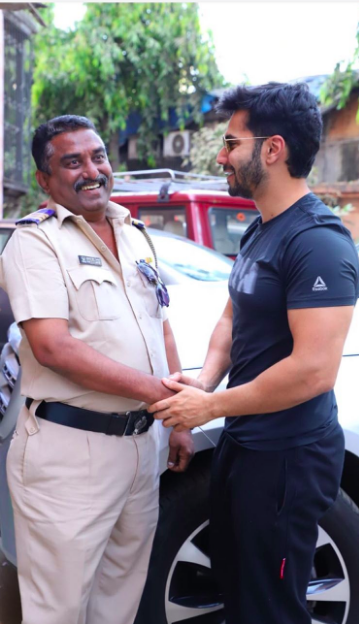 In the caption, the entertainment blog wrote, "@varun_dvn shares this heartwarming picture with a policeman, thanking him for his services during #coronavirus pandemic. #VarunDhawan"
The Reply from a Fan on Twitter
To this, a person named Azhearuddin takes out his anger on the actor. He mentions that Varun Dhawan not only setting a bad example for the public but is also putting the police officer at risk of catching the coronavirus. In the process, Azhearuddin calls the Bollywood actor an idiot.
Read the complete Tweet here –
Varun Dhawan's Reply to the Tweet
While Azhearuddin openly called Varun Dhawan an idiot, the celebrity sent an epic reply back. To the Tweet, the actor replied –
There is a lot of news going around about Bollywood celebrities in public places. Just recently, Sonakshi Sinha was trolled for going for a shooting amidst the nationwide compulsory lockdown. She later took on social media to explain that the picture of hers was actually taken a year ago.
This just shows us that we should be careful about what we post on social media. No one wants someone to misinterpret their intentions!
What are your views on the topic? Let us know in the comments section below. Follow us on Facebook, Twitter, and LinkedIn for regular updates on the latest entertainment news in India.
Read More From Entertainment's Saga: