Chhichorre, a Bollywood movie staring Shushant Singh Rajput and Shraddha Kapoor released this Friday. Our team watched the movie on the day it released, and here is what we think.
Chhichorre Movie Review
We would give the movie 5 out of 5 stars. Here's why.
The Story
The story is the first of its kind in Bollywood. While other Bollywood movies showcased how if you give your 110% towards a goal, you are going to get it.
This movie is slightly different. It focuses on the fact that despite giving your 110%, you may not always get what you want. And you know what? That's okay. Chhichorre beautifully highlights that failures are a part of life, and they do not make you a loser.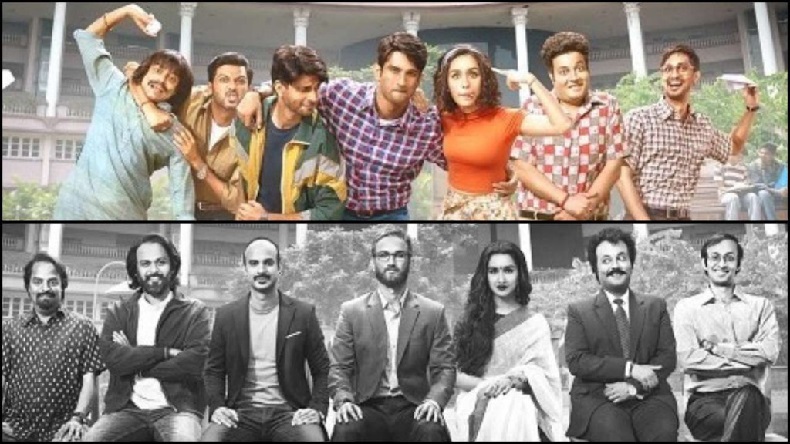 Not only has the team been able to convey the message, they successfully managed to do it a comical manner that will keep the audience engaged throughout the movie.
Read Also: Vicky Kaushal's Reaction on Accusation of Taking Drugs at Karan Johar's Party
The Cast
Whether it was Shushant Singh Rajput, Shradhha Kapoor or Varun Sharma, every actor's role contributed towards doing justice to the storyline and the message.
Ratings
iMDB: 8.8 out of 10
Rotten Tomatoes: 67%
Mid Day: 4 out of 5
This is truly a topic that needed to be talked about in India. Whether it is preparing for competition exams or aiming to secure a dream job, there may or may not be a success. This movie helps remind us in a comical manner that failure is okay.
Get honest Bollywood movie reviews online at Entertainment's Saga. Follow us on Facebook, Twitter, and LinkedIn for regular updates.
Read more from Entertainment's Saga: