The Sunday night, 8 December 2019 declared Zozibini Tunzi as the next Miss Universe. The competition was a narrow one and this beauty with brains gave a tough fight to her contenders Miss Mexico and Miss Puerto Rico. I am sure you would want to know more from her personal life and this writeup is all about that! So take out your reading glasses and get on to reading.
Know your Miss Universe 2019
The 26-year-old, Miss Zozibini Tunzi is from Tsolo, South Africa. She is the third woman from South Africa to win this prestigious title and the first black woman to win after Leila Lopes from Angola. Talking about her personality, she is a book lover and is a strong advocate of natural beauty and equal rights for women. She has been encouraging women to love their skin. As part of the campaign for Miss South Africa, she partnered for "He for She" that encouraged men to fight alongside women for gender equality. As an interesting fact, Zozibini was eliminated in the Miss South Africa 2017 pageant after being in the top 26 contestants but came back in 2019 and won it. She has also walked for the South African fashion brand, Maxhosa in the 2019 Lakme Fashion week.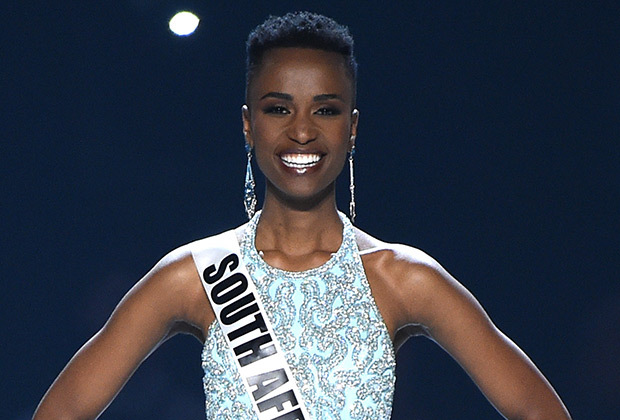 Read Also: Top Beauty Trends of 2020
When given a chance to explain about her being the right choice for the Miss Universe title, Zozibini's response was an honest and impressive one, it was" I grew up in a world where women who look like me – with my kind of skin and my kind of hair was never considered to beautiful ."She continues to say" I think it is time that that stops today. I want children to look at me and see my face and I want them to see their faces reflected in mine."
Zozibini Tunzi's Education
She is a graduate with a bachelor's degree in Public relations and Image management from Cape Peninsula. At the school level, she has also interned in the PR department of Ogilvy, Cape Town.

For the latest entertainment news online, keep reading Entertainment Saga. Follow us on Facebook, Twitter, and LinkedIn for regular updates.
Read More From Entertainment's Saga: