Last Updated: September 24, 2022
There is a fine line between a flawless makeup look and something that is a total disaster. How your makeup turns out depends on two things – the products you use and the techniques. But, before investing in different products and mastering different techniques, it is important to know the types of makeup products and their purpose.
Makeup Product: Primer
A face primer is one of the best types of makeup as it ensures all of your other products stays on longer. They work towards pampering the skin and create a protective barrier between your skin and makeup.
Makeup Product: Concealer
A concealer helps hide imperfections in your skin. Whether it is a blemish or freckles, a concealer helps hide them all and provide uniformity in your look.
Makeup Product: Foundation
A foundation helps provide an even skin tone. It comes in a liquid as well as powder form and is essentially a mousse that you spread all over your face.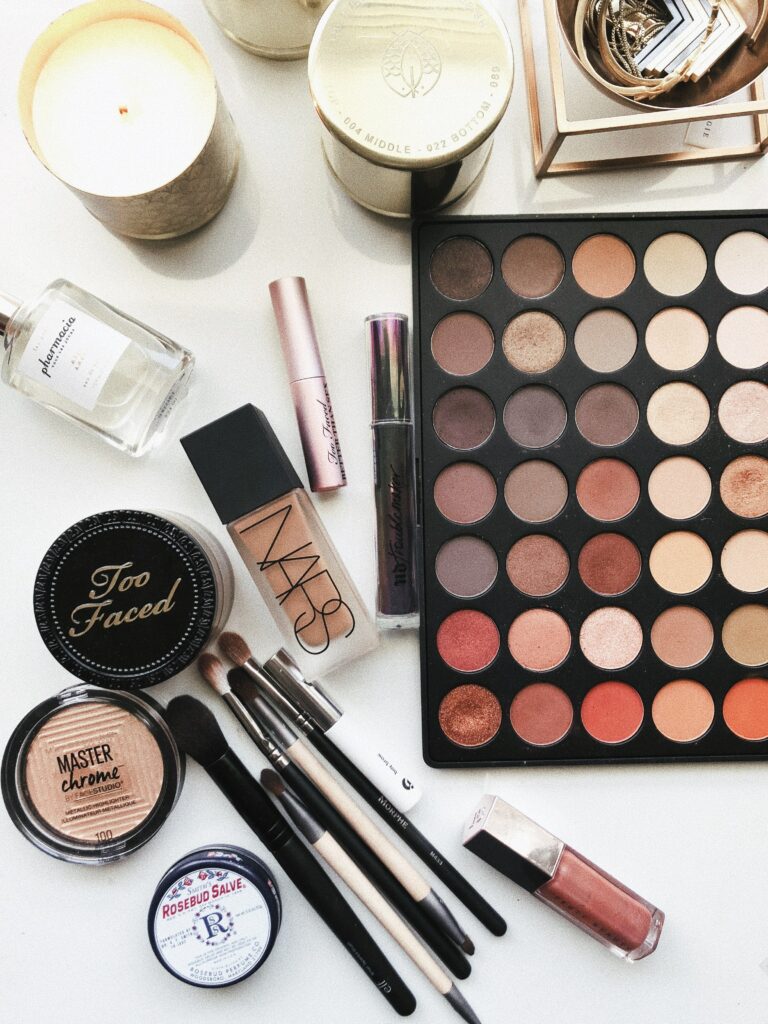 Makeup Product: Compact or Face Powder
A compact is basically a face powder which is applied after the foundation. It is essential to aim is to help the foundation set in. Also, this face powder provides a matte finish to the look.
Makeup Product: Cheek Colour
Although not essential, some women like to use a blusher. This is essentially a cheek colour which helps emphasise the cheekbones. But, some girls may to avoid this depending on their facial structure and makeup preferences.
Read Also: Easy Makeup Tips for This Wedding Season
Makeup Product: Eye Makeup
Eye makeup consists of a mascara, eyeliner, kajal, and eye shadow. In which combination of these makeup products are used depends on the eye shape and personal preferences of the person.
Makeup Product: Lip Colour
A person can choose from a wide range of lip glosses, lipsticks, and other products that help add colour and texture to your lips. From colour to finish, there's a lot for a girl to choose from! Not only this, but one may also choose from a range of lip liners to complete their look.
While buying these different types of makeup products, don't look at them as different products. Remember that they come together to make one final look. That is why it is important that the shades and type of makeup complement each other as well as your wardrobe. After all, we're going for the Barbie doll look, not the Annabelle look. 🙂
Was this list of makeup products and their uses helpful? Let us know in the comments section below! Also let us know if there are any other types of makeup you would like us to include in the list below, and we'll update our article!
Stay up to date with the latest beauty trends with Entertainment's Saga. Follow us on Facebook, Twitter, Instagram, and LinkedIn for regular updates.
Read the Latest Beauty Tips Online at Entertainment's Saga: