Ranveer Singh and Deepika Padukone have given all of us some serious couple goals. Not only this, but Ranveer also is never shy when it comes to showing affection towards his wife.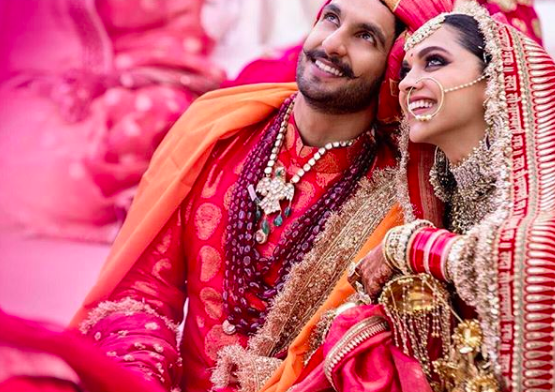 Ranveer Singh's Interview
Ranveer Singh Talks About His Childhood
While talking in interview Ranveer mentioned how he has always been a 90s kid always fantasized about being a hero. He also mentioned that he idealized actors like Sylvester Stallone, Amitabh Bachhan, and Salman Khan for their amazing work. He also expressed his obsession with Rambo. In fact, Ranveer used to tie a red scarf on his head and sleep a butter knife tied to his leg because that would give him a real feeling of being a Rambo.
Ranveer Singh and Deepika Padukone
Recently, Indian footballer Sunil Chhetri interviewed Ranveer Singh the former talked all praises for his wife. The great bonding the couple share with each other is a fact unhidden from their fans.
The footballer asked Ranveer a question about Deepika being scared as the actor puts a lot of himself in his characters. To this, Ranveer replied –
"She is much more evolved. She is a great guide for me. She is a pillar for me. She keeps on track. I probably wouldn't have achieved what I did if it wasn't for her. It's my 10th year and I met her three years into the show business and been with her since then. I think I wouldn't have been able to cope with the pressures of being a movie star if she wouldn't have been there. I would have been lost."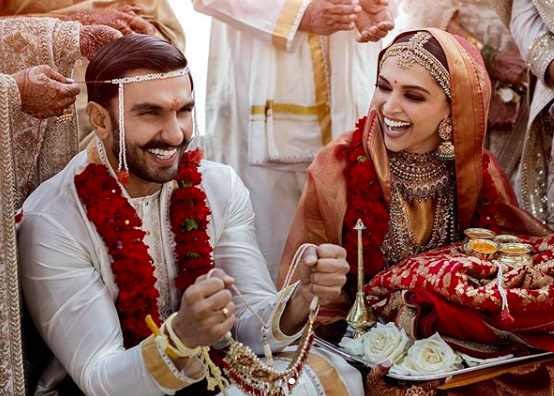 In the further part of his interview with the footballer, Ranveer admitted that he would now be happy to report his wife of having found effective ways of achieving results without them being harmful to himself. Here he also referred to the shoulder ligament that he suffered back in 2015 while shooting for Bajirao Mastani.
On professional front, Ranveer Singh and Deepika Padukone will be seen in "83" based on Indian Skipper, the legendary Kapil Dev essaying his victory against West Indies in World Cup final in 1983.
We wish all the luck to this loving onscreen and offscreen couple and wish they keep us entertained with their not notch acting skills and movie choices.
Stay up to date with the Bollywood celebrity news online. At Entertainment's Saga, our aim is to provide our readers with the latest entertainment news in India. Don't forget to follow us on Facebook, Twitter, and LinkedIn for regular updates.
Read More From Entertainment's Saga: