A canal which took 42 years to make collapses within 24 hours of inauguration. The canal was a part of the Konar River Irrigation Project in Hazaribag's Bishnugarh in Jharkhand.
The initial budget for the canal was ₹12 crore and it escalated to ₹2,176 crores over the years.
Around 8:30 pm on August 28th, the canal flooded agricultural land across 35 villages in Bagodar block of Giridih district, says a report by The Times of India. This happened merely 10 hours after the canal was given a green-flag.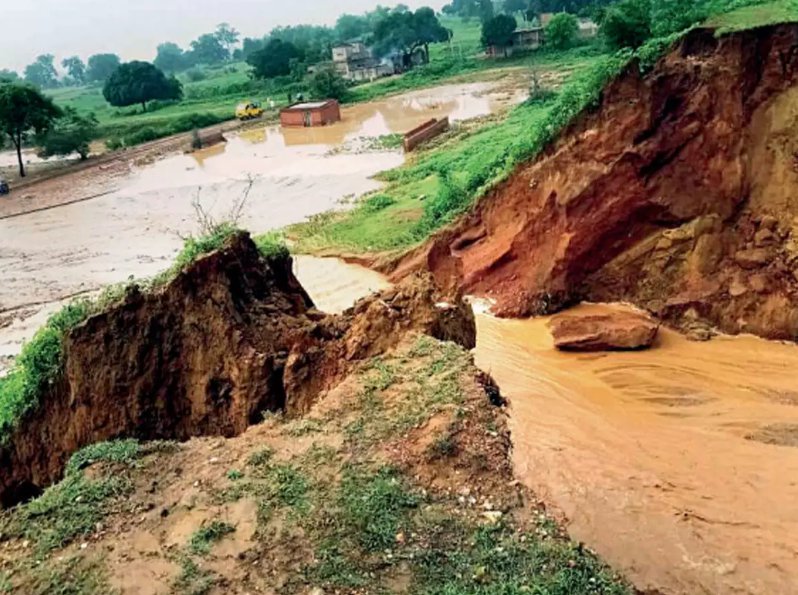 The opposition party's member Alok Dubey (a member of Congress party) attacks the administration by saying:
"The BJP government takes credit for other's work or inaugurates half-baked projects like Konar."
What caused the collapse of the canal in Jharkhand?
Upon investigation, it was found that rat holes were the cause of the collapse of the canal in Jharkhand. The officials then continued to say that this collapse could have been prevented if the holes were fixed in time with cement.
Officials also mentioned that the actual projected date of completion was 2 years from now in 2021. But, things were made to be done in a "hurry", which led to the collapse.
What are your views on the topic? Let us know in the comments section below.
Read More From Entertainment's Saga:
Stay up to date with the current events online with Entertainment's Saga. Follow us on Facebook, Twitter, and LinkedIn for regular updates.