B-Town is full of surprise and especially when it comes to relationships, even the perfect fairytale couple have parted ways sooner or later. Some relationships have also survived among all the controversies and trust issues prevalent in Bollywood, but most have seen breakups and divorces. Here is another divorce of a couple that broke the heart off fans. Yes, it is none other than Konkona Sen Sharma and Ranvir Shorey.
After their announcement of momentary separation in the year 2015, the estranged couple, Konkona Sen Sharma and Ranvir Shorey have allegedly filed for a divorce to make the separation official. As per reports the decision was taken with mutual consent. The formalities are already over and the decree is expected to come through within six months. A source revealed that the duo went through detailed counseling before opting for legal proceedings, but it is extremely sad that they couldn't get back together.
The Social Announcement
Back in 2015, to make the separation evident, the couple took to their Twitter accounts and announced their split that followed prolonged speculation. The Bollywood actress Konkona Sen Sharma tweeted: "Ranvir and I have mutually decided to separate, but continue to be friends and co-parent our son. Will appreciate your support. Thank you," Likewise Ranvir's statement stated "Konkona and I have mutually decided to separate, but continue to be friends and co-parent our son. Will appreciate your support. Thank you."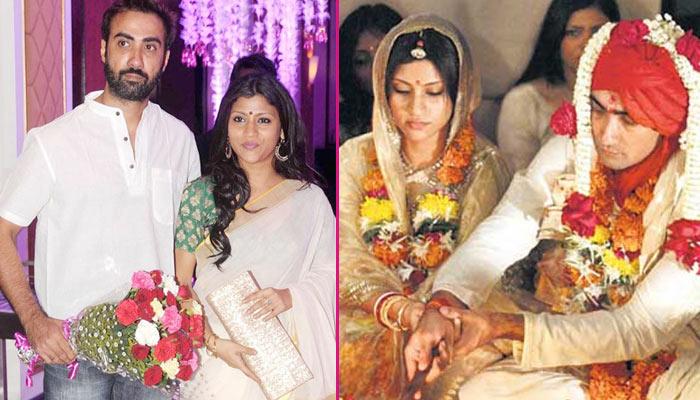 Custody
Despite the separation, Konkona and Ranvir, always have been cordial terms with each other. As per the trusted Bollywood celebrity news sources, they will share the custody of their eight-year-old son Haroon. There was no fight over the custody and the parents decided to take up joint custody because they understand that raising a kid isn't one man's job. Even after parting ways, the bond and the understanding between the couple seems to stun fans. The couple was quite open about the breakup and there was no blame game in front of the media. Even Ranvir blamed himself in several interviews and shows for their split.
An Amicable Divorce
The couple started dating in the year and got married in 2010 in a private ceremony with a limited number of guests. They have also shared a lot of screen space and have worked together in films such as Mixed Doubles, Aaja Nachle, Traffic Signal, and Gour Hari Daastan.
In their initial years of dating, the couple was quite in the limelight. Both Konkona and Ranvir are quite active in their social media handles and the chemistry of the couple in their early relationship phase was simply something that left the entire Bollywood in awe.
Unfortunately, things didn't work out for the couple and they decided to take a break which was followed by divorce. Among all the Bollywood couples who decided to part ways and indulged in an ugly fight for divorce, this is one of the most amicable divorces that Bollywood has ever seen.
Stay tuned for more Bollywood celebrity gossips online at Entertainment's Saga. Follow us on Facebook, Twitter, and LinkedIn for regular updates.
Read More From Entertainment's Saga: