The Sanjay Gandhi Post Graduate Institute of Medical Sciences (SGPGIMS) tested Bollywood singer Kanika Kapoor for the third time for coronavirus. The sad news is that even the third test came back positive.
Kanika Kapoor and the CoronaVirus
Kanika Kapoor is being treated at SGPGIMS in Lucknow, Uttar Pradesh. The hospital's Director – Prof RK Dhiman – says that she will continue the treatment until two continuous tests come back negative. Kanika was tested for the second time on Sunday, and a third time on Tuesday. But unfortunately, the tests keep coming back as positive.
In a post on social media, Kanika Kapoor said:
"For the past 4 days I have had signs of flu, I got myself tested and it came positive for Covid-19. My family and I are in complete quarantine now and following medical advice on how to move forward."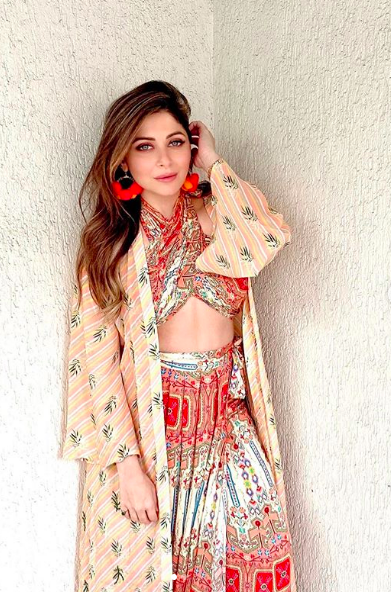 Kanika Kapoor's Friend
Kanika's friend, Ojas Desai, had stayed with her at the Hotel Taj for two days while the singer was infected but did not show symptoms. Ojas had soon gone underground. But, in a report by NDTV, it was confirmed that Ojas tested negative for COVID-19.
Famous Celebrities Who Came in Contact with Kanika
Earlier this month, a variety of politicians, businessmen and socialites came in contact with her at parties. All of them have tested negative for coronavirus which is a major relief.
We wish a quick recovery to Kanika, and hope that no one caught the virus from her at the parties!
Stay tuned for more Bollywood celebrity news online at Entertainment's Saga. Follow us on Facebook, Twitter, and LinkedIn for regular updates.
Read More From Entertainment's Saga: