Since the day when her singing video went viral, Renu Mandal has often made headlines. It all started on one summer evening at the Ranaghat Railway station in West Bengal when Ranu sang Lata Mangeshkar's iconic song Ek Pyaar Ka Nagma Hai from 1972s hit movie Shor. This was one of her daily chores to earn money until that day when she had no clue that one song would make her life take a 360-degree turn.
How Renu Mandal Got Famous
Atindra Chakraborty, a 26-year-old engineer, noticed her in the station and recorder her song after which it went viral. The video was later shared on Facebook and within days the views on the video soared to 2.5 million. With an interview with India Today, Atindra opened up about his chance encounter with Renu Mandal.
He was chilling with his friends at a tea stall when he heard her humming to a Mohammed Rafi tune at platform No 6. He asked her if she can sing something for him and his friends and then he was surprised by her melodious voice so much that he couldn't resist recording it all. Well, Kudos to Atindra for the kind approach!
Her Look at a Reality Show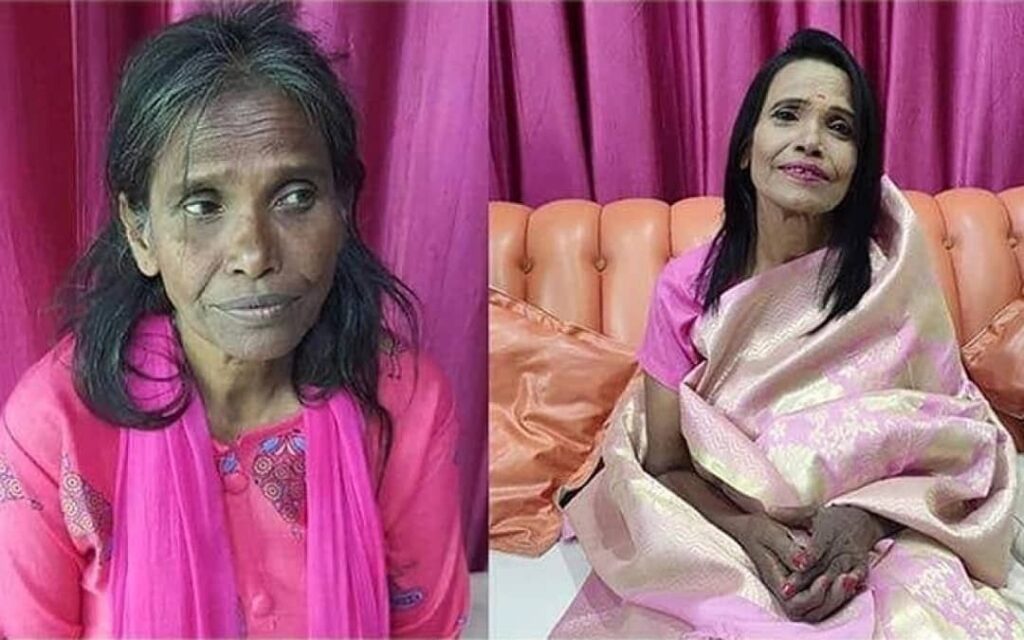 Following her overnight fame on the internet, she as invited to a music reality show in Mumbai later in August. Before her appearance, Ranu got a complete makeover and flaunted all that glamor in a pink saree. The makeover photos also went instantly viral and people were completely blown over those.
The Himesh Reshammiya Extravaganza
Ranu became the headlines of the latest entertainment news in India when Himesh Reshammiya shared a snippet from the recording session of her first song-Teri Meri Kahaani on the internet. Ranu also provided her vocals for songs like Aashiqui Mein Teri 2.0 and Aaadat with Himesh for the film.
Reuniting with Her Daughter
No Bollywood celebrity gossip is complete without family drama and after all the stardom, the best thing that happened is Ranu reunited with her daughter Sathi after a very long time. The pictures of the reunion also went viral on social media.
Read Also: Renu Mandal's Daughter Criticized for Abandoning Mom in Old Age
"How dare you touch me?"- Ranu Mondal
It was all good for Ranu Mondla until stardom went to her head and she surfaced a fan. At a store, a woman approached Ranu for a selfie along with her daughter and tapped on her shoulder from behind. Ranu immediately turned back and lashed at her saying "Please don't touch me". The video went viral and she was slammed over social media for the incident.
For those who haven't seen this video, here it is:
Social media asks- "Itna makeup Renu Ji?"
Fame is momentary and it all went down in the month of November for Ranu Mondal when she was trolled consistently. First, it was all because of the aforementioned incident and then after two weeks when Ranu appeared in a gold outfit, heavy jewelry and decked up makeup for an event. After all the ruckus the beauty parlor claimed that the image was fake but that was of no use as she was already the meme material or several social media pages.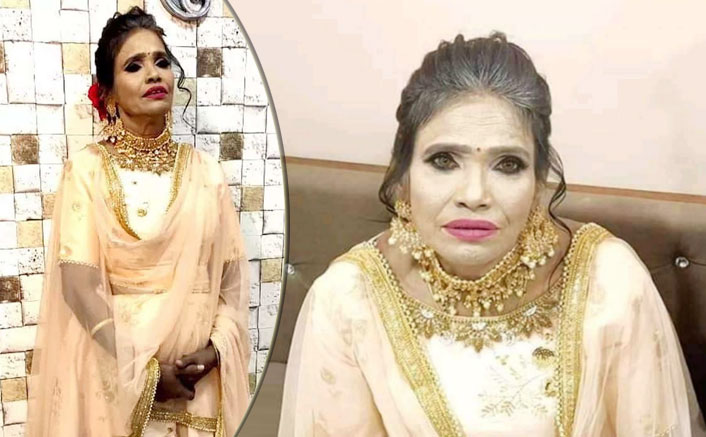 It's cool to see the power of the internet and how one random video on social media can make you famous across the country!
Stay up to date with the latest Bollywood celebrity gossip. Follow us on Facebook, Twitter, and LinkedIn for regular updates.
Read More From Entertainment's Saga: