Karthikeya 2, a Tamil movie under the directorship of Chandoo Mondeti, came quietly to the theatres. But, it has gone on to make noise at the box office for all the right reasons. The film began with just 60 screens across India to 300 on the second day and the numbers keep increasing more than 2500. Read on to know a movie review of this Tamil-based film.
A Tamil film winning hearts even in the Hindi belt!
Lord Shri Krishna and the city of Dwarka make the main theme of this movie. It starts with the story from the Mahabharata period, connecting the Dwapar Yug to contemporary times. Actor Nikhil Siddharth, the main lead who leads the film on his shoulders has a strong screen presence throughout. A surprise element much loved, Bollywood star Anupam Kher delights the audience with his impressive dialogue delivery on Shri Krishna.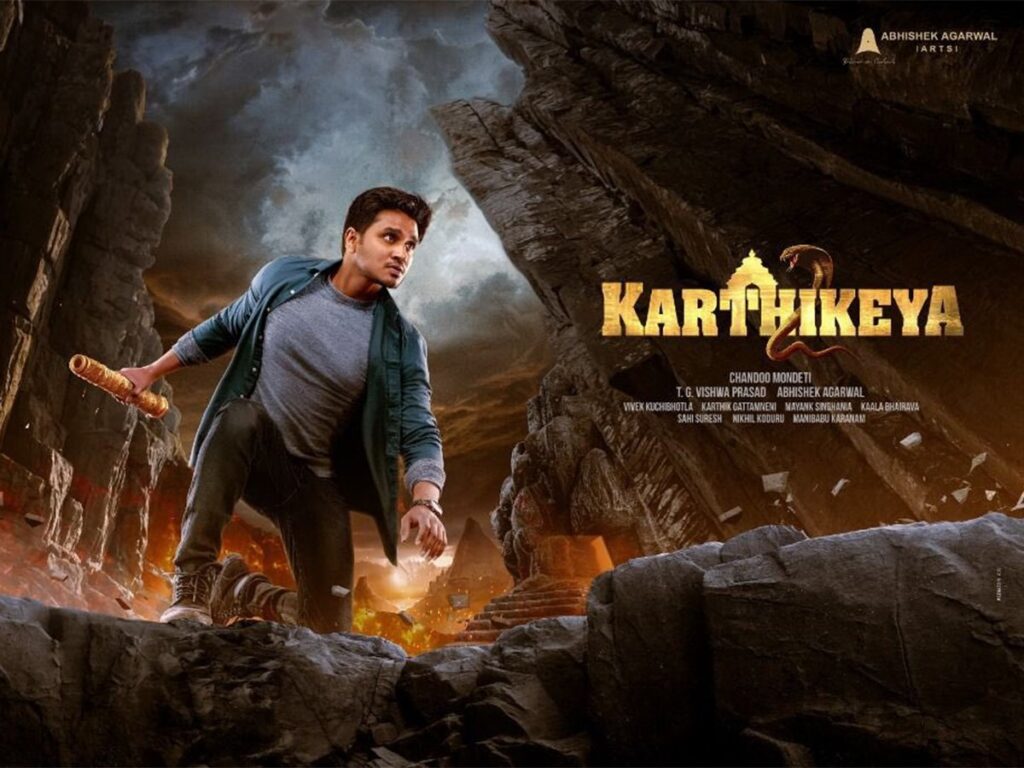 This basically can be seen as an adventure film than a mystery thriller. The audience is amused by the remarkable scenes showcasing the Govardhan hills, lanes of Dwarka, the desert of Bundelkhand, and rivers of Himachal Pradesh giving out the message of unity in the diversity of the country. Although some scenes from the movie should have been cut short as they seem to hold on for a longer time. Nonetheless, Abhishek Agrawal, co-producer of The Kashmir Files seems to have struck the right chords with the audience and we get to see a different genre not experienced before.
Have you already seen Karthikeya 2? Let us know your thoughts in the comments section below.
Stay tuned for the latest entertainment news in India with Entertainment's Saga. You can also follow us on on Facebook, LinkedIn, Instagram, and Twitter.
Read More of the Latest Entertainment News Online: