Imtiaz Ali has given us countless hits like Rockstar, Jab We Met, Highway, and Love Aaj Kal. Unfortunately, Does Love Aaj Kal 2 fall in the same category? Find out here at Entertainment's Saga with the help of our honest Bollywood movie review online.
Love Aaj Kal 2 Movie Review
As a fan of Imtiaz Ali's work and the first part of the movie myself, I just had to give this movie a shot. But unfortunately, Imtiaz Ali let us down.
To start off with, the story failed to grab my attention. In the original, the concept of going between a current love story and a love story that happened over a decade or two ago was a fairly new concept. Hence, it was able to grab the attention of many. But, in Love Aaj Kal 2, it seemed monotonous.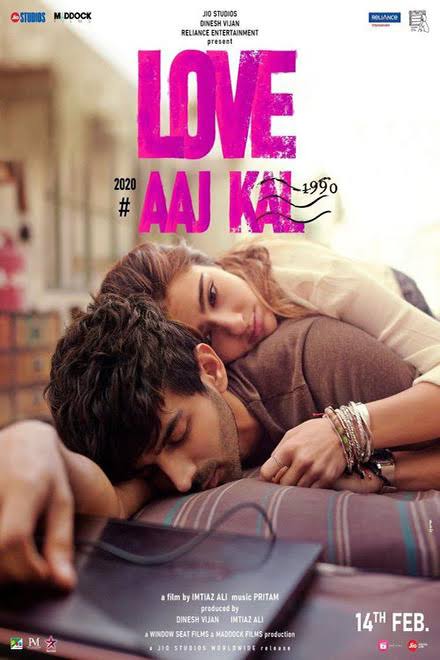 Character Flaws
Okay, we agree that the current generation is confused and is working on figuring out what they want in life. But, Sara Ali Khan's character in the movie didn't seem to do justice to this. The story in the flashback was narrated by Randeep Hooda. During this process, he mentioned that he was 10 years older than Kartik Aryan and Sara Ali Khan's character. But it seemed like someone forgot to tell the makeup department this. I can't comment on Karik Aryan's character because it just did not seem relatable.
As much as it breaks my heart saying this, I would rate this movie 1.5 out of 5.
Read Also: Bollywood Movie Review: Chhichorre
Love Aaj Kal Ratings:
IMDb: 5.4 out of 10
Aaj Tak: 1 out of 5
The Indian Express: 1.5/5
Official Trailer of Love Aaj Kal 2
For those who want to watch the movie, it is available online at Netflix.
Have you already seen the movie? Let us know in the comments section below if you think we provided an honest movie review of Love Aaj Kal!
Stay tuned for more honest movie reviews online at Entertainment's Saga. Follow us on Facebook, Twitter, and LinkedIn for regular updates.
Other Movie Reviews From Entertainment's Saga: