The COVID pandemic has made it tough for all of us around the world. One of the difficulties people are facing is how to have a COVID-friendly wedding. That's why we bring you some tips that you can follow when you are planning your wedding.
COVID-Friendly Wedding Tips
Have a Small Guest List
Yes, Indian weddings are known to have an enormous guest list. That's because we love sharing our happiness with others. But, keeping in mind that the larger the guest list, the more likely guests can contract COVID, it is recommended to have small guest lists.
Ask Guests to Quarantine Before the Wedding, If Possible
In case the person has come in contact with the COVID-19 virus, the symptoms can take up to 14 days to reflect. So, if possible, ask your guests to quarantine themselves for around 14 days before they come to your wedding. This limits the number of people they meet, so they can't contract the virus, and also gives them an idea of whether or not they may be a carrier.
Make Masks Mandetory
No, masks do not 100% prevent COVID from spreading. But, it does make it more difficult to spread. Since COVID is airborne and people can get infected by breathing it in, having masks on does reduce the chances of infection.
Have a Zoom Link Available
Want everyone to be present at the wedding? Have arrangements to stream the wedding on Zoom. This way, everyone on your guest list has the option to stream the wedding fun virtually without putting themselves and others at risk.
Read Also: Essential Traveling Tips in a Post COVID World
Ask For a COVID Report Before Arrival
Yes, this may sound a little rude. But, ask your guests to get tested for COVID before they decide on whether or not they will attend the wedding. Remember, COVID does NOT take emotions into consideration.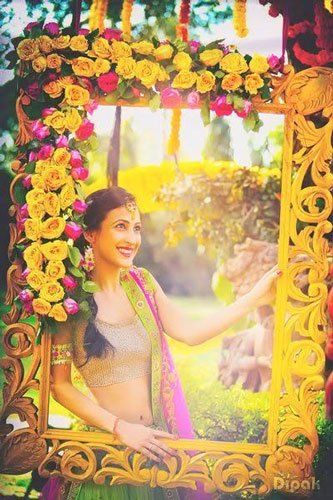 Make Vaccination Mandetory
While the COVID vaccine does not make you 100% immune to the virus, it does make your body stronger to fight the virus. Also, if a vaccinated person does contract it, the chances of a speedy recovery are much better.
Have an Outdoor Wedding
An outdoor wedding means better circulation, hence allowing the virus to not be trapped inside. This reduces the chances of guests contracting the virus.
Plan Ahead for Social Distancing
Remember, we need to maintain a 6-foot distance between us and others around us. That's why filling a venue at full capacity may not be a good idea. Do keep in mind when booking venues for your wedding functions!
Have Hand Sanitizers at Every Table
Enable guests to take precautions by having sanitizers readily available around the venue. Also, if possible, try and have motion sensor hand sanitizer stations. This allows people to sanitize their hands and limits the number of people who touch the same spot on the sanitizer bottle.
Have any other COVID-friendly wedding tips that we have not added to the list? Let us know in the comments section below!
Stay on top of the latest wedding trends online at Entertainment's Saga. You can follow us on Facebook, Twitter, Instagram, and LinkedIn for regular updates on the latest entertainment news in India.
Stay on Top of the Latest Wedding Trends Online: